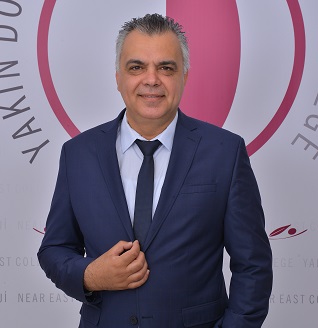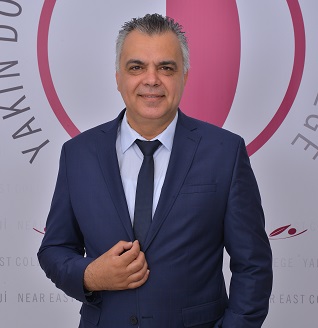 Dear Parents and Students,
With the deep-rooted institutional culture and quality education, and 47-year knowledge accumulation, Near East College, Near East Yenibogazici College and Dr. Suat Günsel Kyrenia College have been carrying on the responsibility of raising future generations and shaping the future by accomplishing outstanding breakthroughs since 1993. Growing by adding the earnings from education to education without thinking of profit, Near East College, Near East Yenibogazici College and Dr. Suat Günsel Girne College not only prepare the students for the exams they will face in their educational lives, but also for meeting all the responsibilities that await them in life.
Ensuring excellence in education by embracing science and academic standards going beyond the standards set by national and international bodies, raising students who are aware of the crucial role of culture-arts, sports and environment in personal development, and who follow Atatürk's principles and reforms, constitute the foundations of our vision.
By blending domestic and international educational values and embracing the most up-to-date teaching techniques, our experienced and dynamic teaching staff spares no sacrifices to raise well equipped individuals. With their high-tech equipped infrastructures, unmatched superstructures, contemporary labs, workshops, and educational settings, Near East College, Near East Yeniboğaziçi College, and Dr. Suat Günsel Kyrenia College achieve great success in all levels of education ranging from preschool to university. In such an educational environment, our students also have the opportunity to realise their potentials by engaging in cultural, social, artistic and sports activities while enhancing their academic knowledge and skills and learning a second and third language effectively. The World, Europe and Cyprus championships that our students have achieved in exams held by Pearson Edexcel and Cambridge International and their championships in sports competitions are the best examples of our accomplishments.
Our priority is to bring our students to the society as well-equipped, principled, critical thinking, inquisitive, searching, and self-confident individuals, who are adaptable to the rapidly developing world, who enjoy life-long learning, and who have strong social aspects and well-established environmental awareness.
We know that the academic success that our students have achieved so far is not a coincidence; it is the outcome of hard work, perseverance, learning and studying under the guidance of competent and dynamic teaching staff in a distinguished educational environment that never compromises on quality and excellence in education. As Near East College, Near East Yeniboğaziçi College and Dr. Suat Günsel Kyrenia College, we will not confine our accomplishments to the success achieved so far. Our mission is to continue to leave marks with our outstanding achievements at international platforms and become one of the world's leading schools.
Kind regards,
Asim Idris
Head of Near East Secondary Education