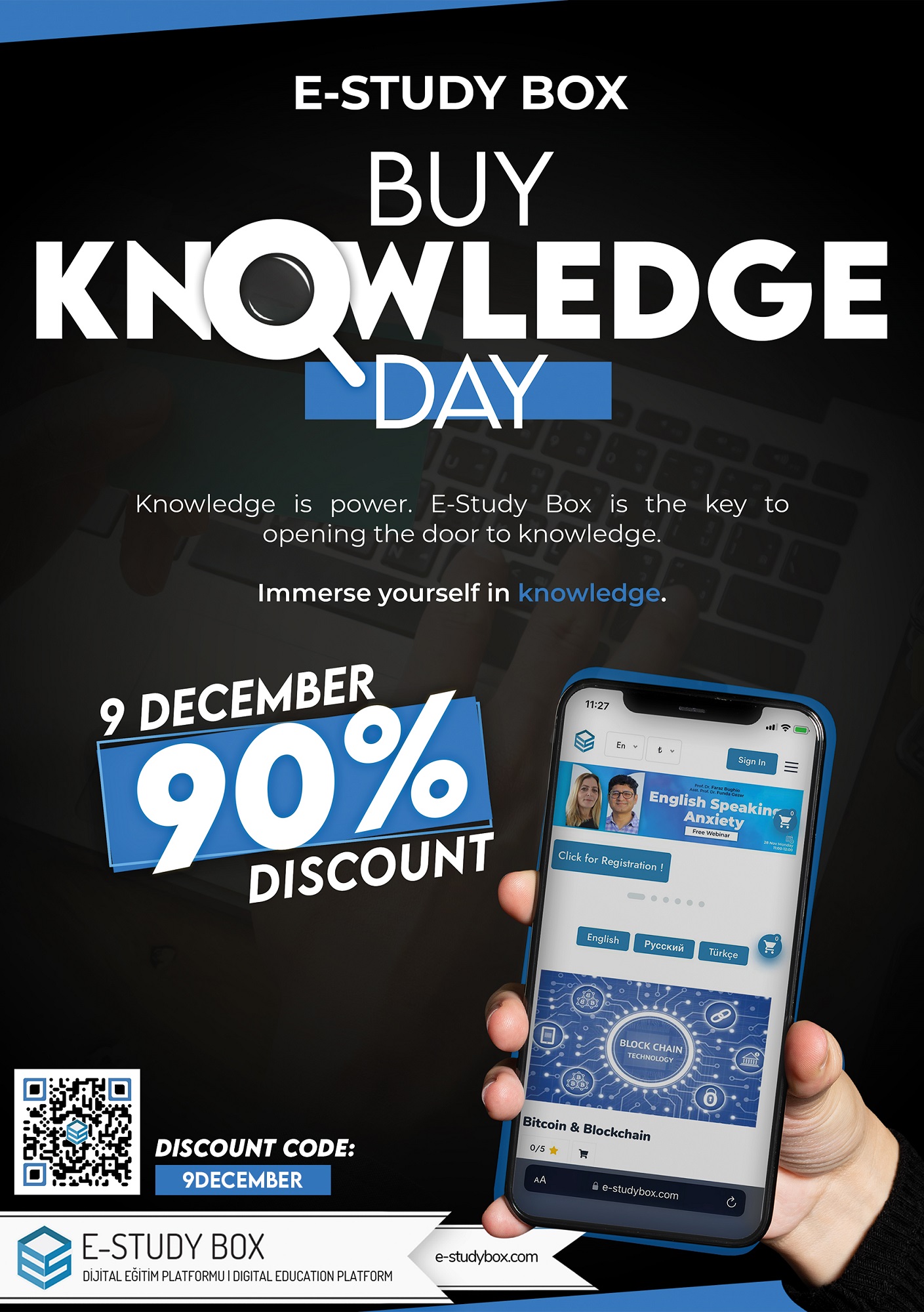 E-Study Box, the digital platform of Near East University, is offering a
90% discount
on all courses to celebrate
Buy Knowledge Day
. It is possible to access over 2000 courses by registering on
https://www.e-studybox.com/
. Lifelong learning meets online. Alongside academic courses, there are also courses on art, health, children, parenting, pet care, gastronomy and Cypriot culture. To benefit from the
90% discount
on
Buy Knowledge Day
, all you need to do is create a username and password!
Invest in your own development with E-Study Box
Buy Knowledge Day is inspired by people who take on the responsibility for their own development, create their own future and are open to continual learning. The belief in the power of knowledge and awareness of the importance of having up-to-date knowledge is important. While E-Study Box provides the key to the information, using and creating the information is in the hands of the participants. The future belongs to those who are prepared for it and Buy Knowledge Day has been created to open the doors to this future for you.
Use the 9DECEMBER code to benefit from the Buy Knowledge Day 90% discount. 
Start Now! Immerse Yourself in Knowledge!