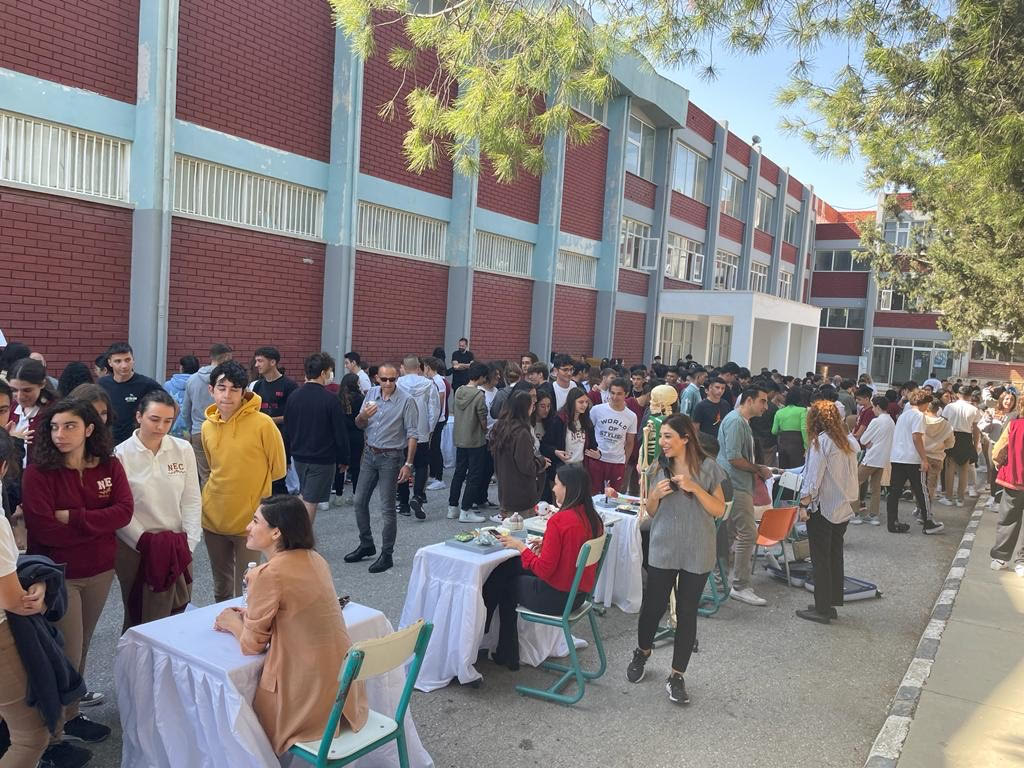 Bringing Near East College graduates with successful careers in their fields and 11th and 12th-year students together, "11. Career Day Event" was held.
At the event, the business people who graduated from Near East College shared their experiences with the students. The students were given the opportunity to have information about the characteristics of the professions, the working conditions in the working life of the professions they will choose, the working environments and the positive and negative aspects of the profession in the decision-making process regarding the choice of profession.
The career day, which attracted a lot of attention, was colored with the curious questions of the students and the desserts prepared and served by the Near East University Gastronomy students.
Rasiha Altunkaya: "Choosing a profession is choosing a life…"
Rasiha Altunkaya, Head of the Near East College Psychological Counseling and Guidance Office, said that the most important thing in choosing a profession is to choose the profession that will best use the features one has and meet the expectations in the best way. Altunkaya said, "Choosing a profession is choosing a life," and advised the students, "Instead of looking for a job and a job that is guaranteed, you should try to find the right profession for you."
Emphasizing that students generally begin to worry about choosing a profession in the 11th year, Altunkaya said, "With the career day event we held, our students had the opportunity to come together with our alumni who are now in important positions in their fields, and ask questions they are curious about. I would like to thank all our graduates who participated in our event."